In our Choose and Cut Field we have White Pine, Leyland Cypress,
Carolina Sapphire and Red Cedar.
This years Dug Potted Trees include Carolina Sapphire (3-4 Feet) , Scotch Pine (2-3 Feet) and Emerald Greens (1 gallon pots)
We also have ball and burlap Norway Spruce.
We also have Pre cut Fraser Firs fresh from the NC Mountains. 
Close up of our Leyland Cypress trees.
Close up of our White Pine trees.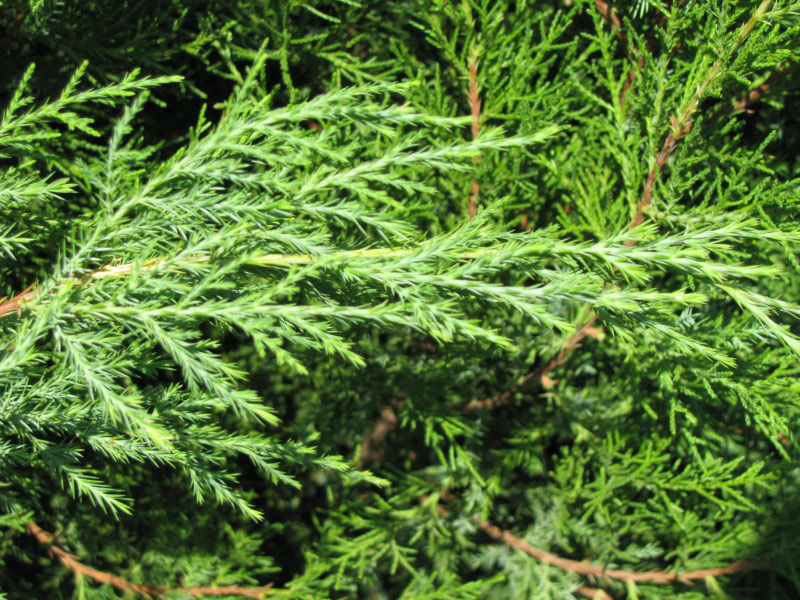 Close up of our Red Cedar trees.
We have fresh pre-cut Fraser Fir Christmas trees grown in Ashe County, NC. Throughout the year we shear the trees and check for bugs. As your looking for your tree we are drilling and shaking others to be added to the lot. After you have selected your perfect tree we make a fresh cut on the bottom, bag it and securely tie it to your vehicle. Our Christmas trees are cut weekly and kept out of the sun and watered to assure you the freshest tree possible.
Take a look at our beautiful trees and you will see why we take pride in our business!
Our Choose and Cut Field
Here Darrell is putting out our Pre Cut Fraser Firs
Pre Cut White Pines
Pre Cut Fraser Firs